Which 1906 Drop is Right for You?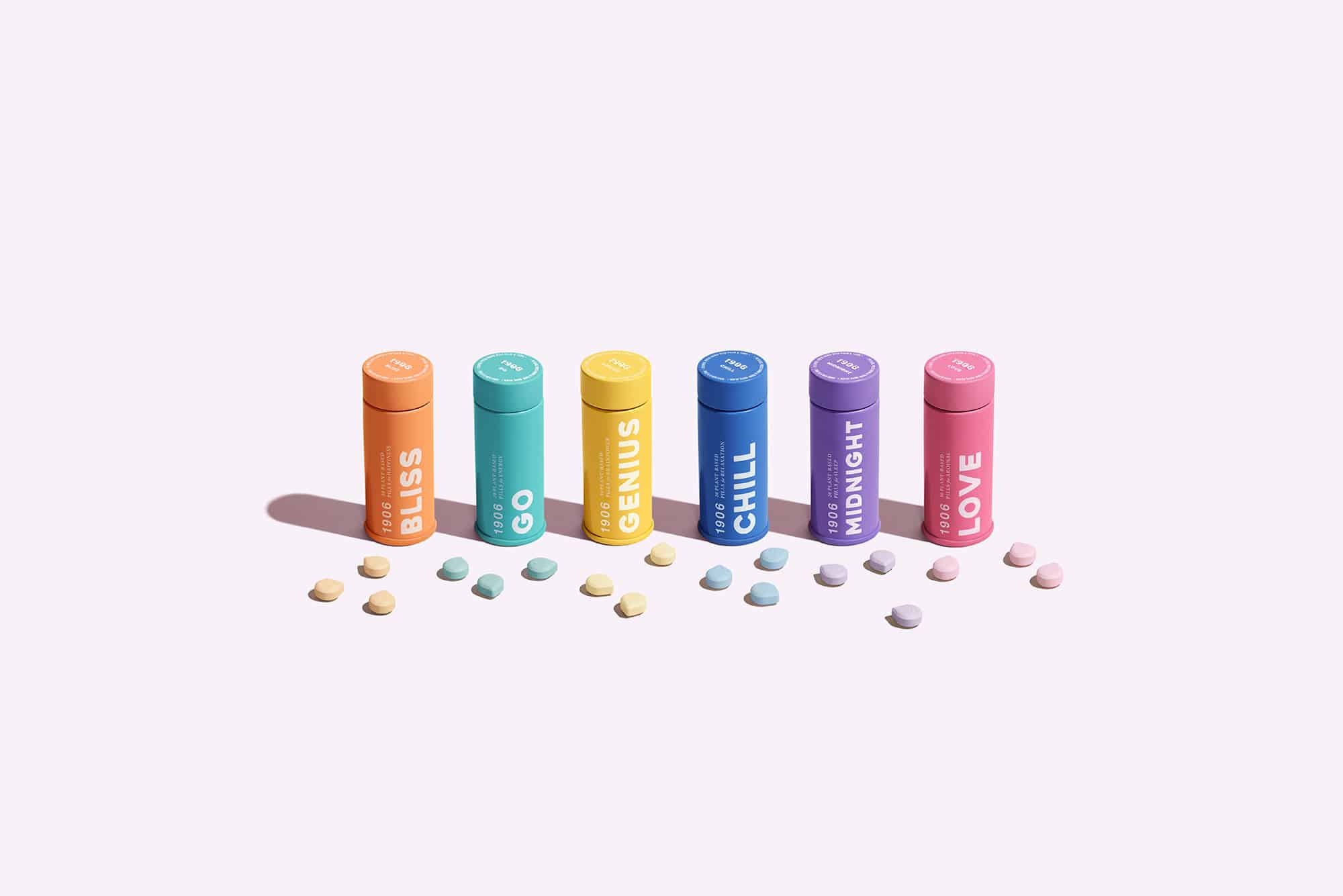 When it comes to the best edibles in Boston, no list would be complete without 1906 Drops. These simple-to-consume cannabis edibles are made to support a range of different experiences. So, how do you know which 1906 Drops are right for you? Take a look at the full collection to find out.
What Are 1906 Drops?
1906 Drops are small, swallowable edibles made with various combinations of THC, CBD, and other ingredients to support various user experiences. These drops are meant to be swallowed whole instead of chewing, and the fast-acting formula usually delivers effects in about 20 minutes. 1906 Drops are available in full containers of 20 or 30 pills or Discovery pouches for those looking to experiment that contain only two drops.
A Closer Look at the 1906 Drops Collection
1. 1906 Love Drops
Cannabinoids: 5mg of CBD and THC

Top-level effects: Arousal

Best for: Intimate times with a partner or date nights
Easily one of the most popular picks in the lineup, 1906 Love Drops are fast-acting cannabis/herbal pills for giving your libido a quick boost. These drops contain a blend of herbal ingredients considered to be aphrodisiacs, such as ashwagandha and Muira Puama. But they also contain a balanced amount of THC and CBD to calm you but keep you focused on enjoying the experience.
2. 1906 Chill Drops
Cannabinoids: 5mg THC and 25mg of CBD

Top-level effects: Relaxation

Best for: Mellowing out after a hard day or cooling down post-workout
Maybe your day has been especially grueling. Your mind is exhausted, and your body could be a little achy and tired, but you're still strung tight. In these situations, 1906 Chill Drops are amazing. These drops are made with five times as much CBD as THC, which automatically leads to a nice release of mind and body tension. However, these drops also contain L-theanine and magnolia for an even more serene effect.
3. 1906 Genius Drops
Cannabinoids: 2.5mg of THC and CBD

Top-level effects: Focusing

Best for: When you need utter focus to keep your head in the game
When you need to remain focused but every small distraction keeps pulling you away from the task at hand, 1906 Genius Drops are the best choice. These drops contain low amounts of CBD and THC—just enough to slow down your racing thoughts and help you focus on a target. Plus, the drops contain other focus-supporting herbs like Rhodiola, bacopa, and theobromine.
4. 1906 Go Drops
Cannabinoids: 5mg of CBD and THC

Top-level effects: Energizing

Best for: Extra stamina and getting stuff done
Is your to-do list looming, but you can't help procrastinating? Maybe you're facing a physically or mentally challenging feat, but your energy levels are lackluster. Reach for 1906 Go Drops, and you'll have no problem getting all the things done. These energizing drops contain a balance of CBD and THC, in addition to caffeine, galangal, L-theanine, and other herbal ingredients that provide an energy boost.
5. 1906 Bliss Drops
Cannabinoids: 5mg of CBD and THC

Top-level effects: Happiness

Best for: Enhancing fun and soothing social situations
If you're looking for a drop that can help you have a good time despite a bit of social anxiety, 1906 Bliss Drops are an awesome choice. These drops contain two important herbs to give your mood a boost: kanna and theobromine. Both are highly valuable for reducing anxiety and creating a happier vibe, so they're awesome if you're out looking for things to do in Boston to connect with others.
6. 1906 Boost Drops
Cannabinoids: 5 or 10mg THC

Top-level effects: Euphoria

Best for: Adding a little extra THC to another 1906 formula or microdosing
1906 Boost Drops (also referred to as Bump Drops) are specifically formulated as a clean edible for a little boost of THC. These drops are available in either 5 or 10mg of THC each, which makes it easy to choose just how much THC you want to add to your day or experience.
7. 1906 Midnight Drops
Cannabinoids: 5mg of CBD and THC

Top-level effects: Sleep-inducing

Best for: A blissful night of peaceful slumber
1906 Midnight Drops are the go-to option when all you want to do is settle into your bed and get a restful night of sleep. These drops are made with an equal amount of CBD and THC, but they also contain ingredients like Stefania to help you fall asleep faster.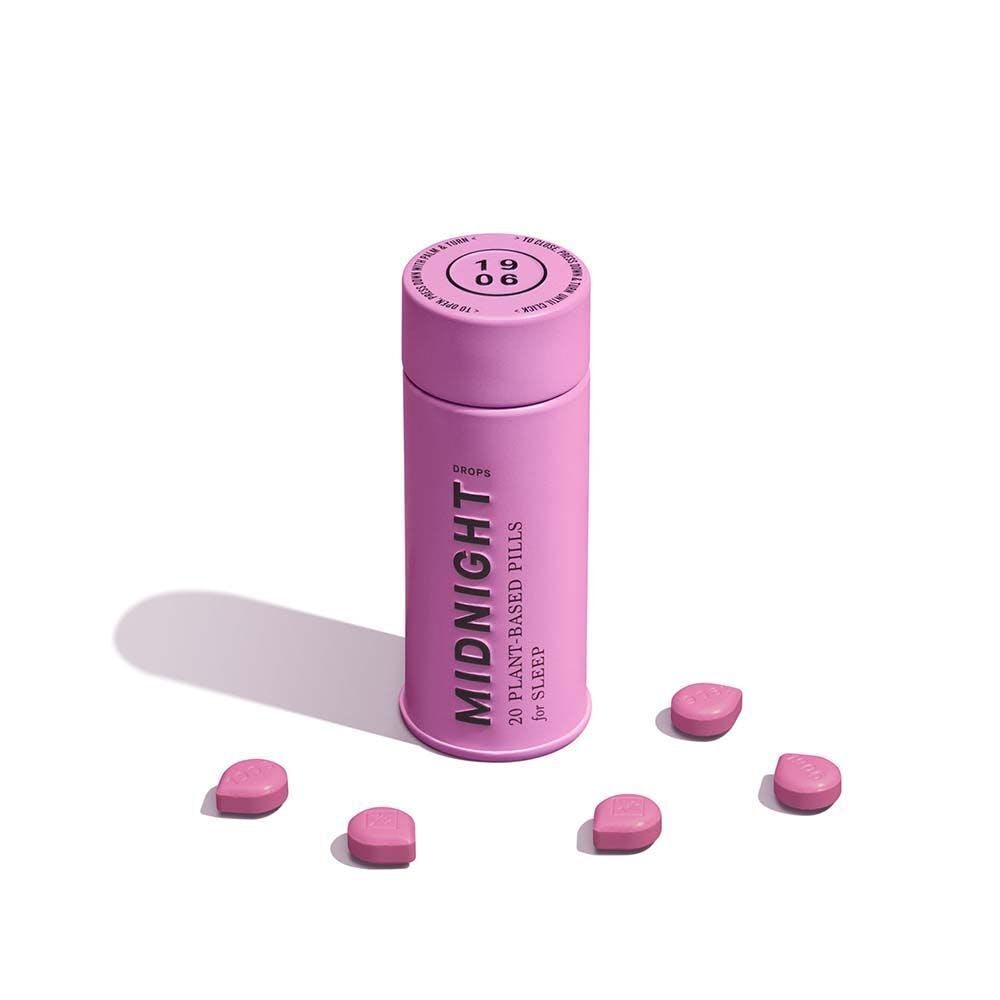 Shop for 1906 Drops at The Heritage Club
At The Heritage Club, we take pride in providing the best cannabis products to our customers, including 1906 Drops. If you are ready to purchase the drops you need for your preferred experience, feel free to order online, and we'll get your order ready for pickup.