Top 5 Strains from Aruna Cannabis
Some cannabis brands in MA simply do things respectably differently, and it shows in their final flower. Aruna cannabis is the perfect example. The name "Aruna" translates to Sun God in Sanskrit, and the brand is all about sun-grown indoor cannabis, which truly does make a difference.
Cannabis grown with the aid of natural sunlight has grown a bit obsolete in cannabis cultivation due to indoor growing regulations. Therefore, Aruna weed automatically stands out. Check out a few top strains to look for from Aruna Cannabis.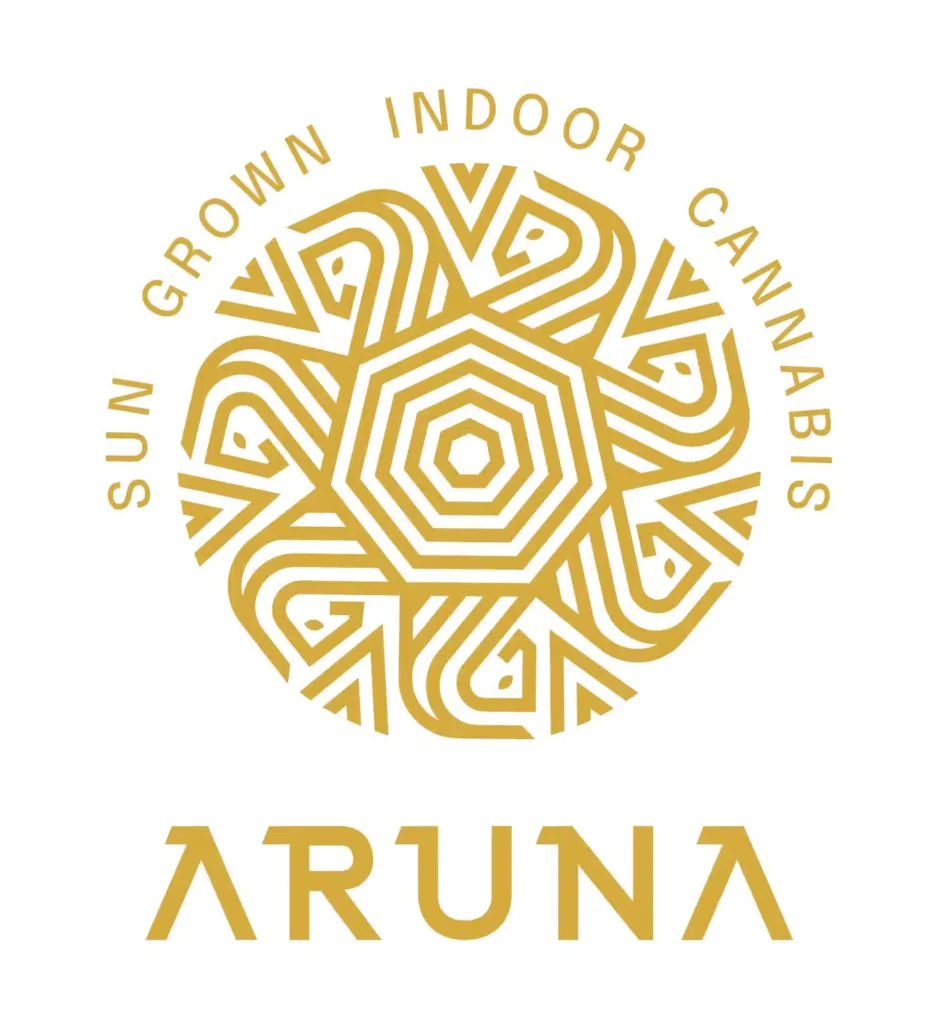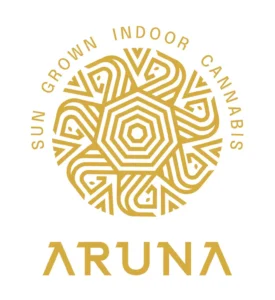 5 Aruna Weed Strains to Try
1. MAC 1
Potency: ~25% THC

Lineage: Hybrid
Sometimes known by the moniker Miracle Alien Cookies, MAC 1 is one that was destined for the cannabis hall of fame from the start. MAC 1 is the result of pairing Alien Cookies F2 and Miracle 15, so you automatically know the strain is going to be a mix of funky and creamy. MAC 1 is a good any-time type of Aruna marijuana—the effects are just as enjoyable in the morning as they are at night. This strain is prized for delivering an upbeat, balanced state of mind and a smooth-as-cream smoke with a dash of spicy funk.
2. Dogwalker OG
Potency: ~21% THC

Lineage: Hybrid
A cross between Chem 91 and Albert Walker, Dogwalker OG Aruna weed is a plump, flavorful strain laced with orange pistils in a bed of purple-tinged flowers bursting with trichomes. The aromatics of this strain are hard to miss: dank, earthy, and incredibly pungent. The flavor comes across as a toss-up between skunk and, interestingly, wooden undertones. Dogwalker OG is a prized strain for its cerebral effects that leave you focused, calm, and intensely relaxed.
3. Motorbreath #15
Potency: ~27% THC

Lineage: Hybrid
Uplifting, highly aromatic and flavorful, and incredibly potent, Motorbreath #15 serves up an experience that is not for the faint of heart. This Aruna cannabis strain has a lineage some would call royalty in the world of weed: Chemdog and SFV OG Kush. And, this beloved lovechild of the two is known for picking you up and rocketing your mind into a joyful place of euphoria while rooting the body firmly to the couch. Aromatics and flavors can include everything from notes of earthy citrus and garlic/diesel to meat.
4. Oreoz
Potency: ~24% THC

Lineage: Indica-dominant
When you bring together Cookies & Cream and Secret Weapon, the result is a distinguished strain with jewel-toned greenery, loads of flavor, and absolute bliss. The Oreoz strain from Aruna Cannabis has a notorious aroma that comes off like toasty s'mores mixed with chocolate-covered pine nuts and a hint of diesel. And, the long-lasting effects are just as memorable with this strain. You get a quick burst of happiness that gradually lulls you into an undeniable state of physical relaxation.
5. Marshmallow OG #9
Potency: ~25%

Lineage: Sativa-dominant
When you bring together three all-stars—Chemdog, Jet Fuel, and Triangle Kush—what do you get? You get Marshmallow OG #9, which is a fantastical cultivar with trademark funk, sugary sweetness, and creamy gas flavors and aromatics. Marshmallow OG #9 will have you bright and lucid but feeling a bit like you're drifting on a euphoric cloud. Therefore, this strain is often a good pick for people using cannabis for pain.
Buy Aruna Cannabis in MA at The Heritage Club
Looking to try the sun-ripened goodness that Aruna cannabis is known for? Be sure to take a look at our menu at The Heritage Club to catch the top choices from this brand. Don't forget to order your picks ahead for pickup to reserve your preferences.