Things to Do in Charlestown, MA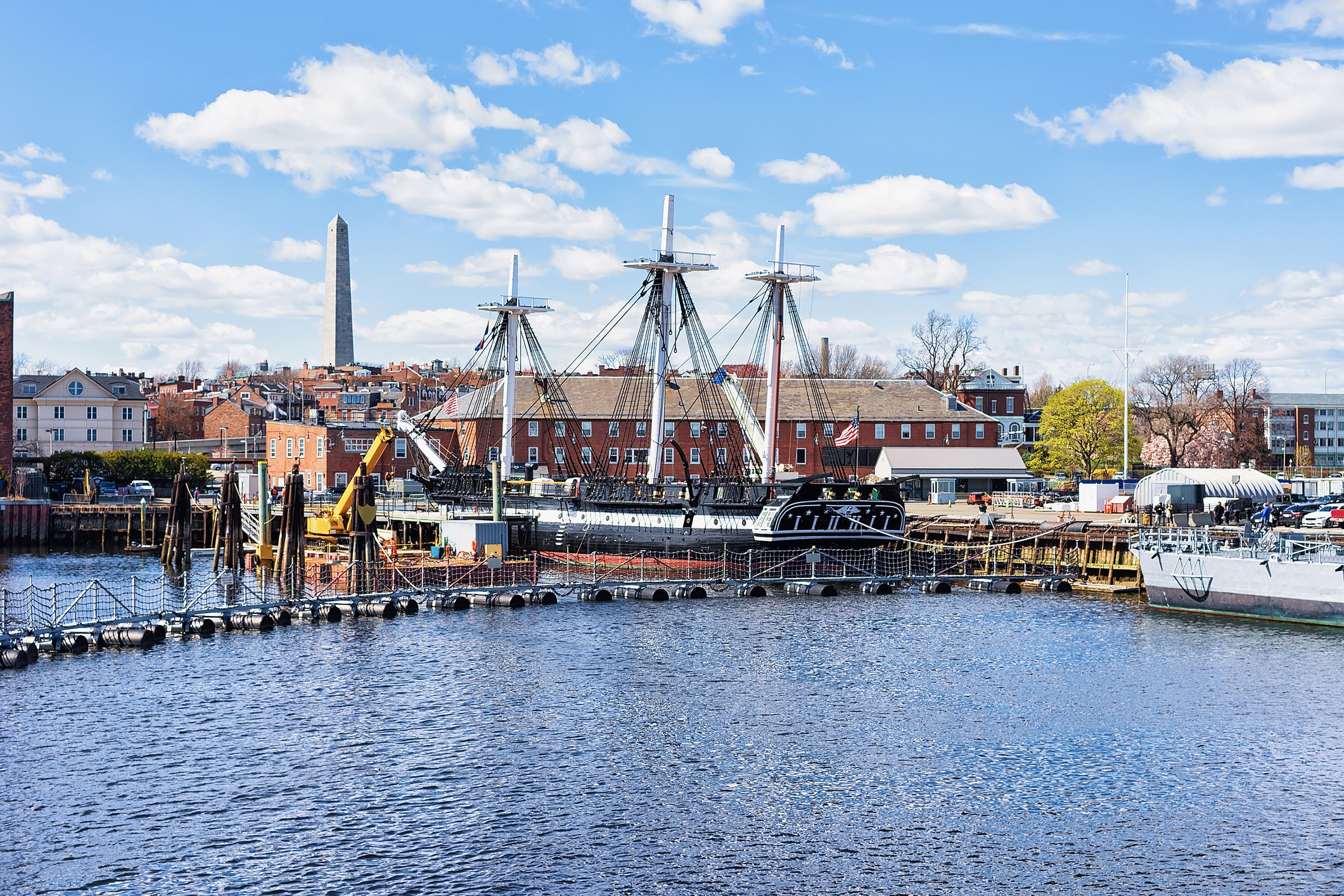 Once known as the Capital of the Massachusetts Bay Colony, Charlestown, MA is a significant historical spot on the map. You'll find a lot of interesting historic must-sees in the area, such as the Bunker Hill Monument and the USS Constitution. However, modern Charlestown is a must-see for so many other reasons. Take a look at this collection of things to do in Charlestown MA
SHOP THE TOP CANNABIS IN CHARLESTOWN, MA
The Best Things to Do in Charlestown MA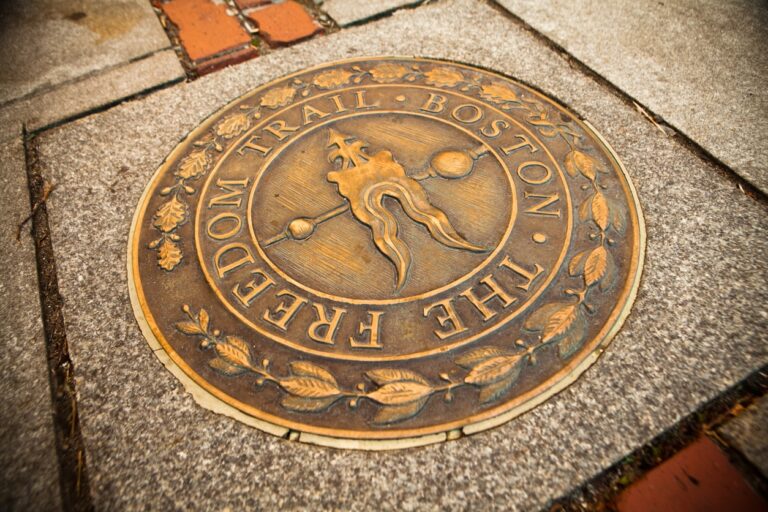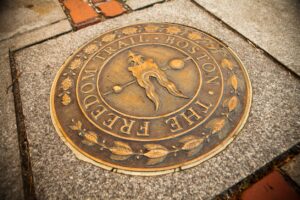 1. Take the Freedom Trail Tour
The Freedom Trail is a 2.5-mile path that takes you through a collection of historic sites that were important during the Revolutionary period. Many of the sites of interest from this period like Paul Revere House and Copp's Burial Grounds have been preserved through substantial efforts of the locals. You can book a guided tour that takes you to more than a dozen of these historic sites, and you'll be led by a guide who shares the history and significance of each place along the way.
2. Visit the USS Constitution Museum
Immediately next door to the Old Ironsides, the USS Constitution Museum sheds light on the rich naval history of the area. This museum tells you the history of the area and gives you a peek at some of the artifacts. However, the museum also allows visitors to experience hands-on demonstrations like learning how to scrub the decks or raise a sail. When you are done getting to know the history, head across the street to see the actual USS Constitution—one of the oldest naval warships still afloat.
3. Take a Private Charter Tour of Boston Harbor
If you prefer to explore the city of Boston and the Charlestown area from afar, you'll definitely enjoy a private charter boat experience on Boston Harbor. A good choice is Night Rider Charters, which offers a collection of sightseeing tours from its two yachts, Timeless and Night Rider. This is an excellent way to spend some time if you're traveling with a group, as everything from parties to an open bar can be arranged.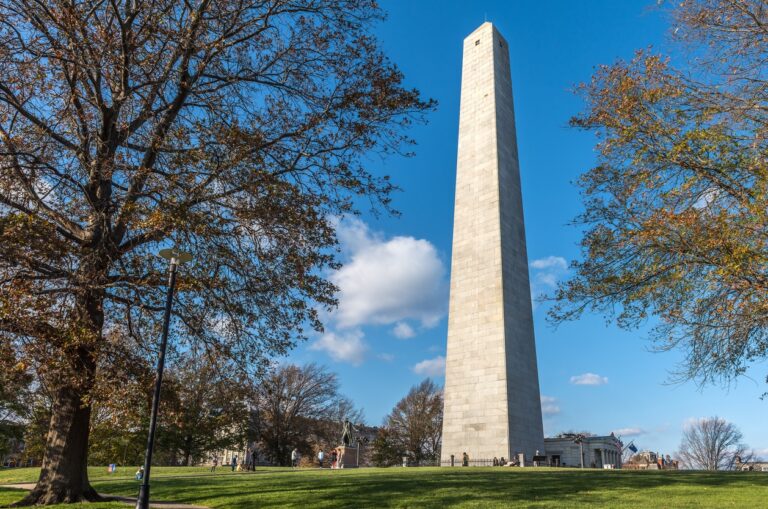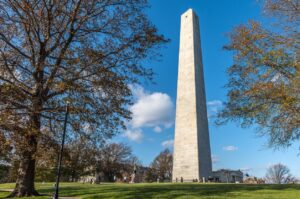 4. Grab a Few Pictures at the Bunker Hill Monument
The Bunker Hill Monument is perhaps one of the most iconic historic-interest sites in Charlestown, so every traveler must get at least one picture. The monument itself is a granite tower that reaches over 200 feet into the air and commemorates the Battle of Bunker Hill that took place in the area in 1775. While the monument itself is impressive just to witness, a climb to the top via 294 steps is even more impressive with views of Downtown Boston. Back Bay, Seaport, Cambridge, and beyond.
5. Have a Picnic in City Square Park
City Square Park was brought to life in the Charlestown neighborhood a few years ago. However, today, this city-centered park is a cherished green space complete with a massive water fountain and a number of statues and memorials. If you're looking for a grassy place to drop a blanket and enjoy lunch, City Square Park is well worth seeking out on the map. Plus, there are so many good restaurants nearby where you can grab takeout.
Looking for the Best Restaurants Near Charlestown?
After exploring all the things to do in Charlestown MA, you've probably worked up quite the appetite. The good news is that finding good food in Charlestown is never hard to do. You'll find everything from fresh seafood to local taverns said to be frequented by even Paul Revere way back when. A few favorite hot spots when it comes to good food include:
Find the Best Cannabis in Boston at The Heritage Club
The Heritage Club is proud to be one of the best dispensaries in Boston. Our menu highlights some of the best cannabis flower, pre-rolls, concentrates, vapes, and edibles in the state. And we'd love to be a stopping point on your itinerary. Feel free to explore our menu where you can also order ahead for faster pickup when you arrive.