The Best Dispensaries in Boston, Massachusetts (2023)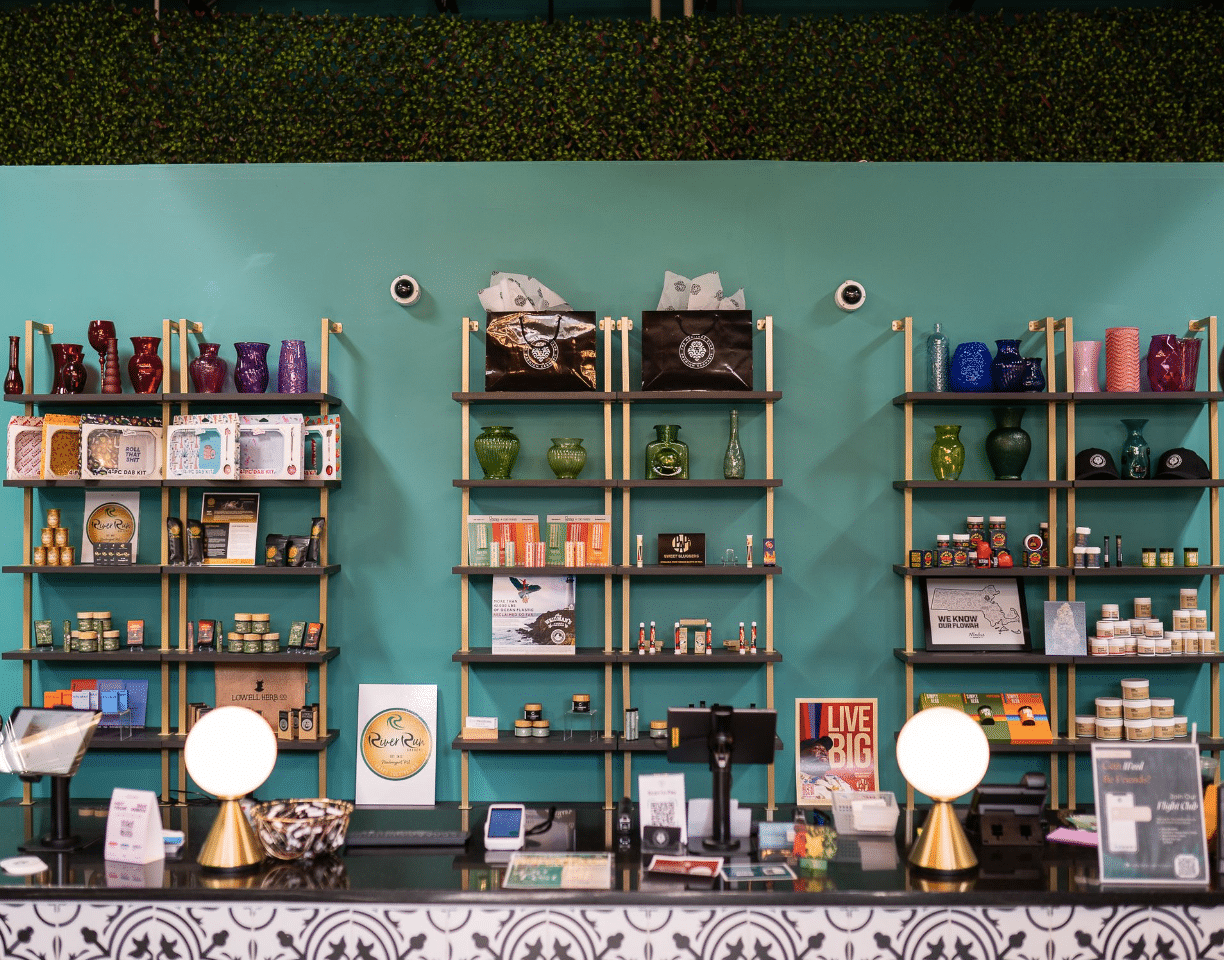 Looking for the best weed dispensary in Boston Massachusetts? No doubt, The City on the Hill has a lot of good places to visit if you want fine cannabis. And, there are dispensaries scattered throughout most of the city's neighborhoods for easy access.
So, whether you're looking for the best dispensary in Boston near Charlestown, Roxbury, or the Back Bay, there's likely an excellent choice nearby. To help you find the best dispensary in Boston, we've compiled a list to get you off to a good start.
Best Dispensary in Boston (Charlestown)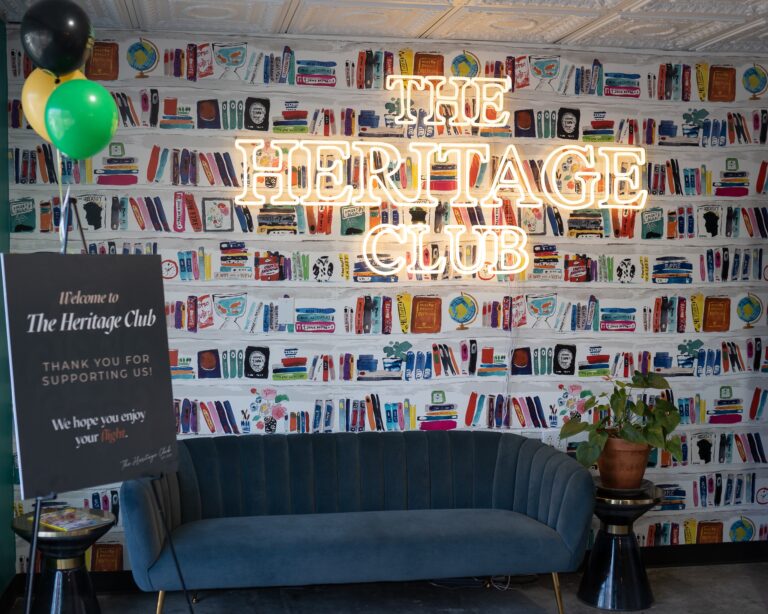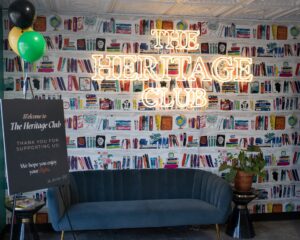 1. The Heritage Club on Cambridge Street
Type: Adult-use
Established in 2019, The Heritage Club is often touted as the best dispensary in Boston. Known for its pure, safe cannabis selection, Heritage maintains one of the best selections of premium flower in Boston on its menu, as well as:
A Superior Commitment to Diversity, Community, and Cannabis Empowerment
The Heritage Club dispensary was the very first Black female-Owned cannabis dispensary in the area. Over the years, the dispensary has maintained its commitment to being mindful of diversity and supporting other underrepresented groups in the cannabis industry. Further, the brand supports local community organizations by donating a percentage of annual profits to entities like Lost Village Community Trust and The Heritage Farm Foundation.
In addition to all it does for the area, The Heritage Club is highly regarded for its mission to provide a safe space for everyone to learn about cannabis and explore trustworthy flower and products. Customers step into our dispensary as immediately welcomed guests, whether they are an avid cannabis consumer or have never tried cannabis at all. Our budtenders are happy to help you with everything from how to smoke a joint to how to find the best strains in the state.
Shop The Heritage Club in Boston
Best Dispensaries in Boston (Back Bay)
2. Rooted In Cannabis Dispensary on Newbury Street
Type: Adult-use
One of the few dispensaries in the Back Bay Area, Rooted In is a minority-owned dispensary with an innovative approach to retail cannabis. Rooted In is community-conscious dispensary that works tirelessly to bring back wealth to people of the Boston area that have been negatively impacted by cannabis regulations. The dispensary is known for providing some of the highest cannabis and cannabis products in the area. And, customers say the staff is exceptionally helpful and a pleasure to deal with even if you have a lot of questions.
3. Ayr Back Bay in Boylston St.
Type: Adult-use
Ayre dispensary in Back Bay has a big commitment to delivering quality cannabis and a top-notch shopping experience. Additionally, Ayre is well-known for offering excellent savings opportunities and specials, so people get access to trustworthy products they can afford. If you sign up for text communications, you get 10 percent off from Tuesday through Sunday and 20 percent off your order on Monday.
Best Dispensary in Boston (East Boston)
4. Happy Valley Cannabis Dispensary on William F. McClellan Hwy.
Type: Adult-use and Medical
Situated conveniently just off the 1A and about a mile from Boston Logan International, Happy Valley is a recreational and medical dispensary is considered one of the best weed shops in the area. Happy Valley prides itself on offering a premier cannabis experience, and the brand's mission truly shows in its customer service and product quality. Customers say Happy Valley offers impeccable, consistent customer service and an extensive collection of premium cannabis.
Best Dispensaries Boston (Downtown)
5. Cannabist Boston Dispensary on Milk Street
Type: Medical and Adult-Use
Opened in 2018, Cannabist initially serves medical cannabis patients but transitioned to serving recreational customers as well soon after. The dispensary was voted one of the bes companies to work for in 2022, and the happiness of the employees truly influences the acuity of customer service. Cannabist has a passion for delivering cannabis at a higher standard, in terms of product quality and shopper experience.
6. Ascend Cannabis Dispensary on Friend Street
Type: Adult-Use
Ascend is a multi-state cannabis company with dispensaries across several states, including New Jersey, Pennsylvania, and Massachusetts. Ascend Cannabis offers uncomplicated cannabis in all of its dispensaries, which means a simple shopping experience with only the guidance you want. Customers say Ascend is a chill place with decent prices. Plus, the dispensary offers delivery within a limited radius.
Best Dispensary in Boston (Roxbury)
7. Pure Oasis on Blue Hill Avenue
Type: Adult-use
Pure Oasis was one of the first dispensaries to offer recreational cannabis in Boston. Today, this adult-use dispensary is well-recognized for its boutique-style cannabis-shopping experience and excellent customer service. The location was actually voted one of the best recreational dispensaries in Boston in 2020 and 2021. Customers say Pure Oasis always handles customer requests with kindness, offers good pricing, and provides a great selection of top-quality cannabis flower.
Best Dispensaries in Boston (South Boston)
8. Ethos Cannabis Dispensary in Dorchester
Type: Adult-use and Medical
One of the few dispensaries located in South Boston, Ethos Cannabis actually has dispensaries across three states. Ethos serves both medical and adult-use customers with premium cannabis flower, vapes, topicals, and more at its Dorchester location. Ethos as a brand is dedicated to supporting cannabis research—they actually have a research agreement with Thomas Jefferson University. Beyond the Ethos commitment to empowering people through cannabis, customers claim the dispensary offers a massive collection, helpful staff, and good prices.
Check Out One of the Best Dispensaries Boston Offers
The Heritage Club is proud to be in a position to serve the cannabis shoppers from Boston and beyond. If you'll be in the Charlestown area, be sure to pencil in the time to stop in for a visit. Crunched for time? Feel free to explore our menu online and order your favorite cannabis products ahead for quick and convenient pick-up.