The Best Concentrates in Boston, MA
Hands down, you can find some of the best concentrates in Boston. Massachusetts is the proud home of some incredible cannabis processors that create on-point extracts that are hard to beat. From badder to live rosin to diamonds and sauce, you're free to find your cannabis concentrate preference in the highest-regarded strains available in MA. Check out our collection of the best extracts in Boston.
SHOP THE TOP CONCENTRATES IN BOSTON
Best Concentrates in Boston
1. Chem Dawg Live Badder from Fox Tales
Lineage: Hybrid

THC: 84.28%

Top terp: Caryophyllene
Undeniably one of the best extracts in Boston, MA, Chem Dawg live badder from Fox Tales is highly potent and exceptionally flavorful with its pungent diesel aromatics. This small-batch concentrate has a cake batter consistency that is easy to work with for dabbing, but the true selling point is the strain from which this extract is taken. Chem Dawg is one of the most well-recognized strains in the state, possibly even the country. This strain takes you to new creative heights and leaves you utterly euphoric and stress-free.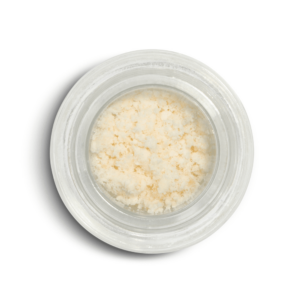 2. Cornbread Sand from High Supply
Lineage: Indica

THC: 97.8%

Top Terp: Myrcene
One of the most potent concentrates you can buy in Massachusetts, Cornbread sand from High Supply is an unforgettable concentrate with a stellar reputation. Sand is a crystalline concentrate made from high-THC trichomes from the plant, and it works well for mixing with your favorite flower in a bowl for an added kick of potency. Cornbread brings hints of rose and lemon to the table as far as flavor, but the after-effects will leave you utterly relaxed and sleepy.
3. Pura Vida Organic Live Hash Rosin from Local Roots
Lineage: Hybrid

THC: 75.5%

Top Terp: Limonene
Local Roots is known for crafting pure and consistent cannabis and cannabis extracts. One of the most poignant examples of what the brand does best is its Pura Vida organic live hash rosin. This live hash rosin is so refined that it can be dabbed easily—no reason to combust it. Pura Vida is a woody, lavender, and menthol-flavored strain that leaves you chatty and giggly, which can be excellent when you've got the blues or in a social setting.
4. Hazelnut Cream 11 Kief from X-Trates
Lineage: Sativa-dominant

THC: 62.6%

Top Terp: Terpinolene
A true treat for the senses, Hazelnut Cream #11 Kief from X-trates is commonly referred to as one of the best concentrates in MA. This kief is dense in flavorful terpenes, which means every hit is loaded with nutty, vanilla flavors. People say Hazelnut Cream is ideal for lack of appetite, but has this soothing nature that also leaves you feeling mentally and physically relaxed.
5. Pineapple Beignet Sugar from Fox Tales
Lineage: Hybrid

THC: 92.38%

Top Terp: Caryophyllene
If you love sugar-form concentrates, look no further than Pineapple Beignet sugar from Fox Tales. This sugar is loaded with THC with one of the highest potencies of any concentrate on the menu. However, this concentrate is also exceptionally good when it comes to flavor with all its vanilla/pineapple flavor notes. Pineapple Beignet is said to be a perfect end-of-day strain when you need to kick up your feet, relax, and drift off to peaceful sleep.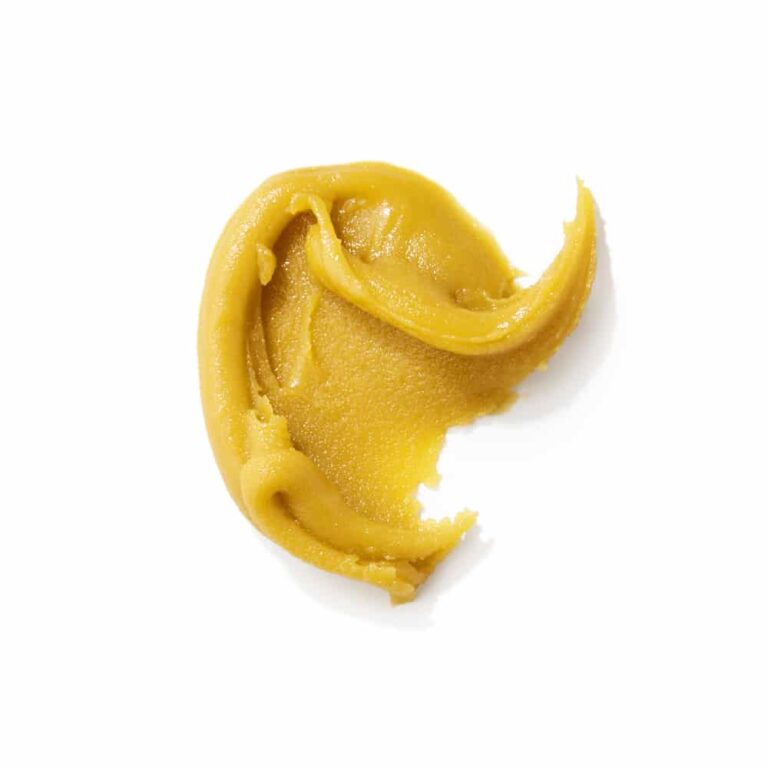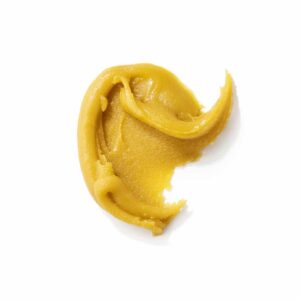 6. Wedding Cake x Gelato Live Budder from Cresco
Lineage: Hybrid

THC: 67%

Top Terp: Caryophyllene
Shimmery, smooth, and delicious, this live budder from Cresco is a top pick in Mass for so many reasons. This concentrate is made from two prized stains: Wedding Cake and Gelato, so you already know you'll have a sweetly rich dabbing experience. The relaxing, happy high is just what you would expect from the combo of two dessert strains.
7. Banana Punch Live Rosin from Nature's Heritage
Lineage: Hybrid

THC: 78.09%

Top Terp: Limonene
With a telltale tropical flavor that's wrapped in pineapple and honey, Banana Punch is one of those easily loved strains. The Banana Punch live rosin from Nature's Heritage is an exemplary model of the strain. This live rosin goes through a three-to-four-week curing process to lock in all those delicious terpenes. Banana Punch is said to be ideal for pain, stress, and anxiety with its all-over body high and tingly body sensations.
Shop for the Best Concentrates in Massachusetts at The Heritage Club
No matter what kind of cannabis concentrate you prefer, you can rest assured you will find a fine specimen at The Heritage Club in Boston. With a reputation for providing luxury-level cannabis and cannabis products, we only include products from the top brands in the state. Prefer to shop from home? Explore our menu online and we'll get your order ready for pickup.