The 7 Best Edibles in Boston, Massachusetts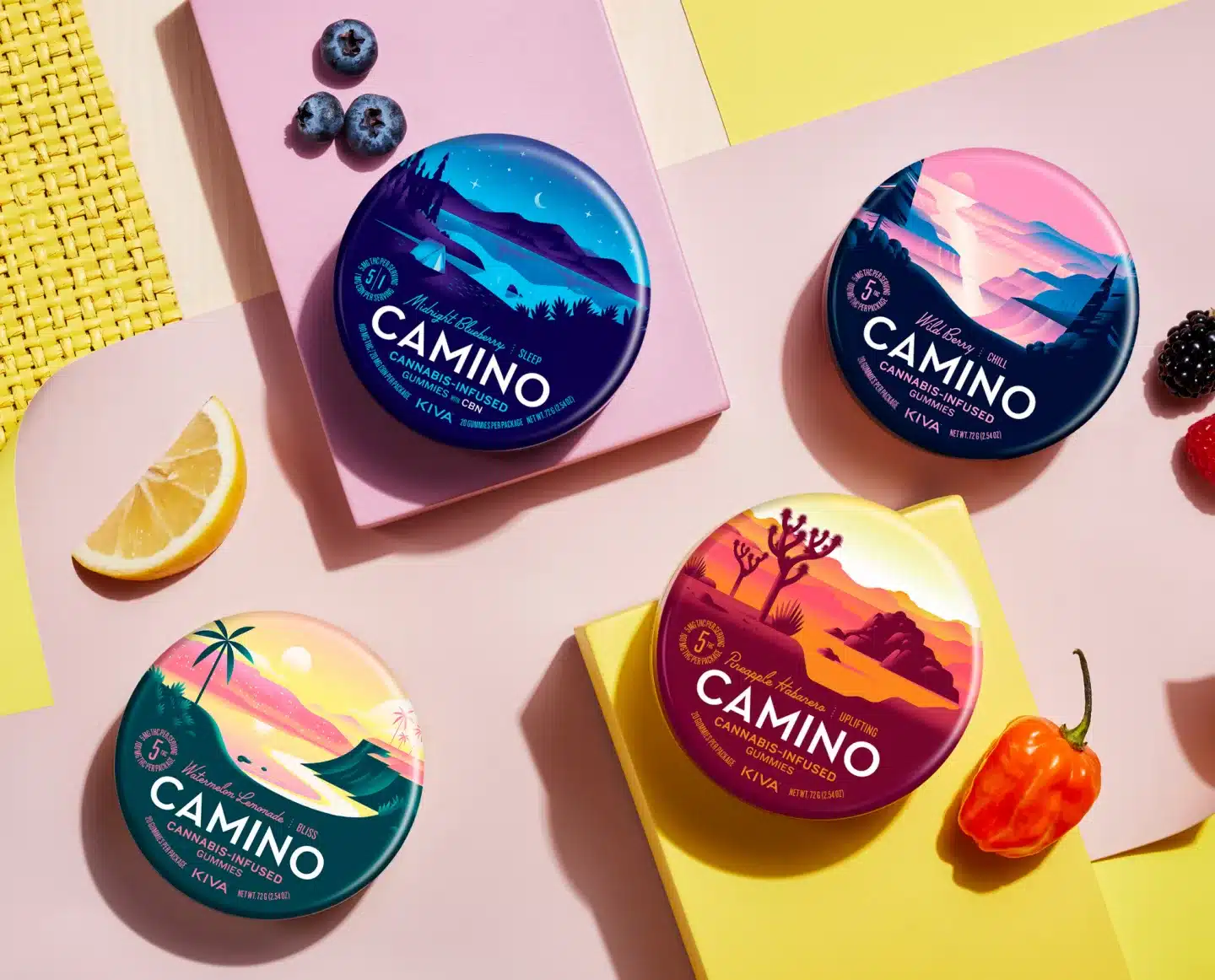 When it comes to edibles in Boston, you can truly get your hands on some of the finest choices. Massachusetts was the first state to go recreationally legal on the East Coast, and it shows in the excellent collection of cannabis product brands we have. From THC-infused seltzers with loads of flavor to delectable baked goods and gummies, you can get your hands on some of the best weed edibles in Boston. Check out this list of the top edibles Boston has available according to the type.
SHOP THE TOP EDIBLES IN BOSTON
The Top 7 Edibles in Boston, MA

1. Best Live Resin Gummies
Winner: Lost Farm Gummies
Lost Farm Live Resin Gummies are definitely one of the best edibles Boston has available if you prefer gummies. Because these gummies are made with live resin, you get the full collection of terpenes and cannabinoids from the plant. And, Lost Farm gives you so many good options like Raspberry gummies made from the Wedding Cake cannabis strain or Sour Cherry gummies made from Silver Kush.
2. Best THC-Infused Drinks
Winner: Cann Social Tonics
Drinking cannabis is a totally different way to experience THC, and Cann Social Tonics are an excellent way to experience sippable weed for the first time. These flavorful drinks come in deliciously refreshing flavors like blood Orange Cardamom, Grapefruit Rosemary, and Lemon Lavender. You can also pick from Cann tonics with only THC or a combination of THC and CBD for more balanced effects. And, Cann weed tonics are exceptionally fast-acting, which means you can gauge how much you want to drink as the effects settle in, so you don't overdo it.
3. Best Gummies in Boston
Winner: Camino Gummies
Camino is highly regarded for providing some of the highest-quality cannabis gummies in MA. The brand offers an impressive group of gummies made to be Sativa, Indica, or Hybrid in nature and some have unique cannabinoid formulas to support certain experiences. A few top picks in the collection include Sleep Midnight Blueberry Gummies with THC and CBN, Bliss Watermelon Lemonade Gummies, and Excite Wild Cherry Gummies.
4. Best Fruit Chews
Winner: Betty's Eddies
When it comes to fruit chews, Betty's Eddies simply does everything right. You get these mouthwatering flavors, unique formulas for different user experiences, and a product made with high-quality ingredients. Look for picks like Take It Easy Eddies Pineapple Orange Fruit Chews on days you want to chill. Or, go with something like Smashin' Passion Fruit Chews when you need a libido boost. Betty's even has a Go Betty Go pick for busy days when you need to stay moving and focused.
5. Best Chocolate Edibles
Winner: Coast Cannabis Co. Chocolate Bars
Coast Cannabis Company is a huge name when it comes to Boston edibles, but their chocolate bars are out of this world. You get these perfectly scored chocolate bars that contain 100mg of THC per bar but can be broken down into 20 5mg pieces. But, the best part, Coast Chocolate Bars come in flavors like White Chocolate Birthday Cake, Milk Chocolate Peanut Butter, and Milk Chocolate S'mores.
6. Best THC Sprays
Winner: HALO Sprays
THC Sprays are one of the newest edibles to hit the market, and our customers love the convenience of them. Halo Sprays are hands-down a crowd-pleaser because they come in different cannabinoid ratios and combinations. For example, if you want a spray for sleep, Halo Twinkle 1:1 with THC and CBN is perfect. Or, if you simply want to feel starry-eyed and uplifted, look for Halo Luster Spray with THC.
7. Best Mints/Hard Candies
Winner: Mr. Moxey's Mints
Mr. Moxeys provides a full lineup of artisan mints that boast different cannabinoid combinations and are said to be formulated for different desired experiences. The most popular pick is Mr. Moxey;'s Energize Mints, which are made from Sativa-leaning cannabis and are good to help you with sustained energy levels. However, Mr. Moxey's also offers Balance, Zen, and Dream mints.
Buy the Best Edibles in Boston at The Heritage Club
If you're not trying the best Boston dispensary edibles, you could be missing out. At The Heritage Club, we make sure customers have access to one of the most diverse, top-shelf collections of cannabis edibles in the state. Are you ready to track down your favorites? Be sure to take a few minutes to explore our online menu to get a peek at our lineup before heading to the dispensary.