A Note From Nike: Heritage New Year's Resolutions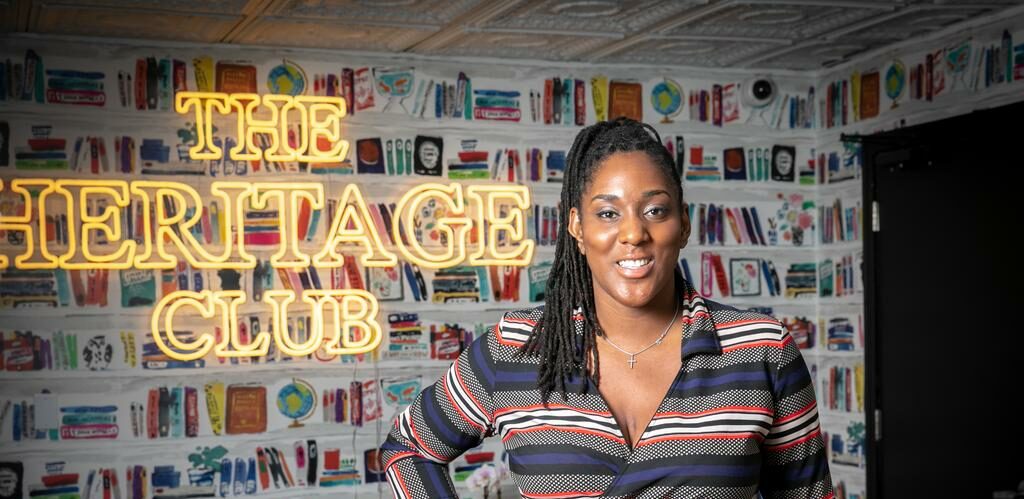 What a year! 2022 for The Heritage Club, and me personally, was a huge year of significant milestones and achievements. At the same time, there were definitely some trials and tribulations along the way. But as I look back at this past year, and our overall journey since I first envisioned The Heritage Club back in 2019, I can't help but feel overwhelmed with gratitude, and most importantly, an undying commitment to the reason I started Heritage in the first place.
Where We're From
For those that may not know my story, what drew me to this industry – a big shift from my 9-year career in real estate – was the history of cannabis and how much it can positively impact someone. But, the state of the world and the disproportionate discrimination against people of color, many of whom are still behind bars for what is now a legal drug in many states, didn't just inspire me to start this and make an impact, it pulled me to be a driver of change. 
When I did not see many others who looked like me owning businesses in the cannabis space, I felt a calling to reinvent what it meant to be a Black business owner in this industry. The legal cannabis industry stems from a call to end the war on drugs, which predominantly affects Black and Brown individuals in the U.S. I felt I needed to show that Black people, especially women, deserve ownership in this new industry as much, if not more, than anyone else.
Black cannabis entrepreneurs account for less than 2% of the nation's marijuana businesses. While Biden's new Marijuana Reform shows promise in creating a more equitable cannabis industry, this only means about 6,500 people who were convicted of simple possession between 1992 and 2021 will be pardoned.
At the federal level, this only helps a select few convicted of simple possession in the U.S. This action needs to happen at the state-level for true reform. While the state laws work to catch up, it's imperative that local companies, who now profit off of a substance others are still jailed for, take action to create a safe and equitable industry.
In Massachusetts alone, We have seen some significant strides. In August 2022, Governor Charlie Baker signed legislation (S. 3096) into law that seeks to promote greater diversity among those participating in the state's licensed cannabis industry (such as The Heritage Club). According to Governor Baker, within this law, there's a measure that creates a Cannabis Social Equity Trust Fund that encourages full participation and aims to reverse the negative impact to those communities that were disproportionately harmed by marijuana prohibition and enforcement.
Is Where We Give Back
We are proud to be a social equity business in the state of Massachusetts, and equally proud to be Boston's first Black woman-owned recreational dispensary – especially in a predominantly white neighborhood like Charlestown.
We do not take our commitment to social equity and making progress in our community lightly. While 2022 was our birth year – the year that The Heritage Club came alive – we are only just now scratching the surface of what we're here to do: disrupt the cannabis industry.
In 2023, we're doubling down on our mission and core values to create:
Community:

We strive every day to build more than a dispensary. We aim to be a staple of the community, with the mindset that we are always giving back to where we came from.

Connection: Our connection to our amazing loyal customers and every new one that comes in is so important to us and something we will continue to strengthen in 2023.

Diversity: Diversity remains at the forefront of our values and the work we do. We will continue to expand our portfolio of brands, partners, and staff to be diverse and inclusive to all.

Educate: Our customer-centric mindset enables us to ensure we're educating you every step of the way to promote conscious consumerism of the plant.
We will also be sharing more information on our nonprofits, The Heritage Home Foundation, a home-buying assistance program to help rehabilitate those affected by the War on Drugs to help them build wealth and prosper. We pledge to cover the closing costs for ten qualifying residents per year, up to $150,000 per year. As well as continuing our contributions to The Lost Village The Community Trust which donates 3% of our annual net profits to the Lost Village. A board comprising Lost Village residents and The Heritage Club leaders will determine the allocation of annual funds.
For those of you who have stepped through our doors already, and those who will in the future, I thank you. We believe cannabis helps so many people and deserves to be destigmatized. We also believe that you, as a consumer, deserve to feel safe and trust the source of what you're consuming. We take pride in the level of detail and attention that goes into sourcing our products to not just be high quality, but to align with our core values.
Thank you for supporting us.
Sincerely,
Nike John
Founder & CEO
The Heritage Club